Tandem Bike Project
The Tandem Bike Project is an opportunity for people with Parkinson's to ride Pedaling 4 Parkinson's as "stokers" on the back of a tandem bike.  We'll provide the bikes and the "captains" to make it easy for everyone to Join The Fight!  Our captains will be strong riders, capable of providing as much effort as needed to complete the ride.  We'll have numerous rest stations along the route, with snacks and beverages to keep you going.
Free registration
Registration is free for captains and Parkinsonian stokers.  The $150 fundraising minimum is encouraged, but not required. Please register early so that stokers and captains can meet ahead of time and perhaps take a practice ride before Ride Day.  Look for the "Tandem Bike Project" drop-down on the registration page.
Tandem Route
Tandem Bike Project cyclists will have several route options to choose from. Remember, your captain will be a strong rider, so don't worry about needing to match his or her effort.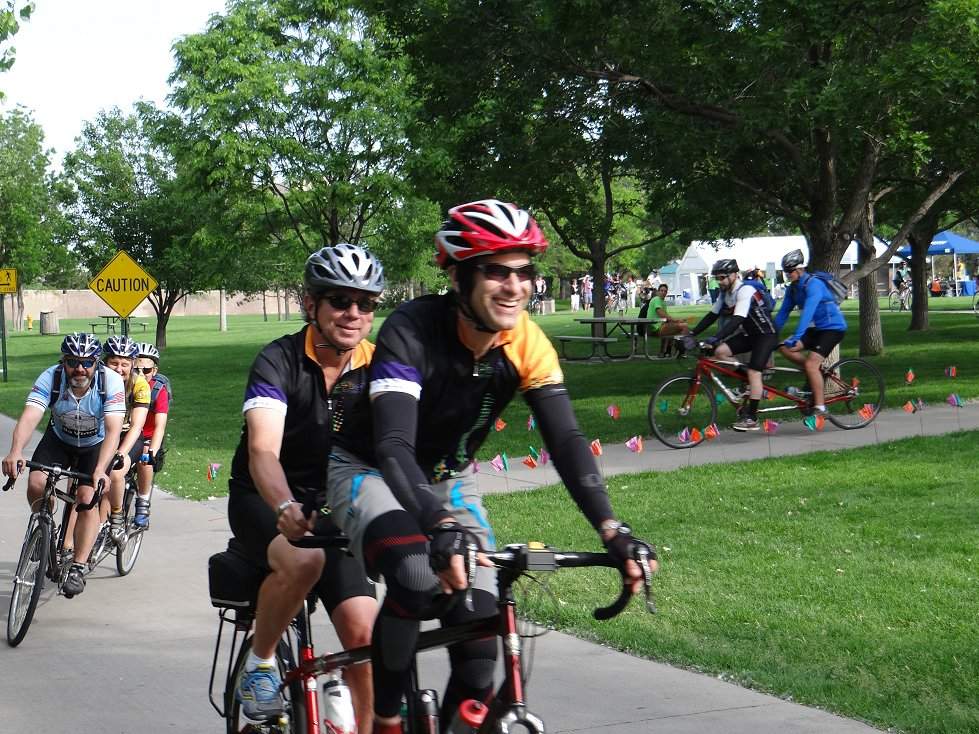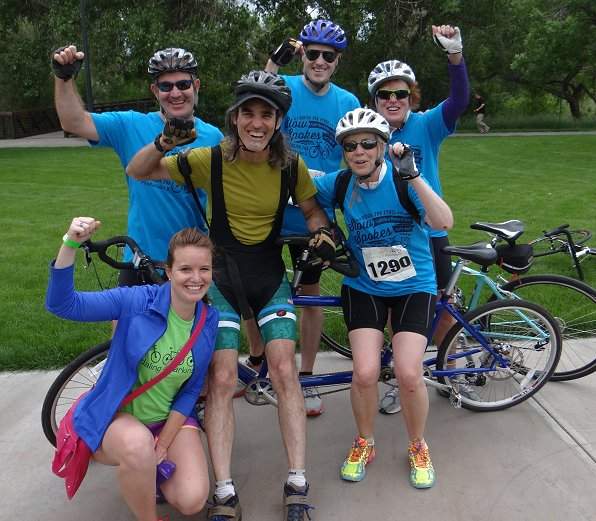 Incomparable Camaraderie
Stokers and captains may or may not know each other very well before the ride, but you sure will when it's over!  Stokers share with their captain the joy and pride of meeting the challenge, and captains have said it was the best cycling experience of the year for them as well.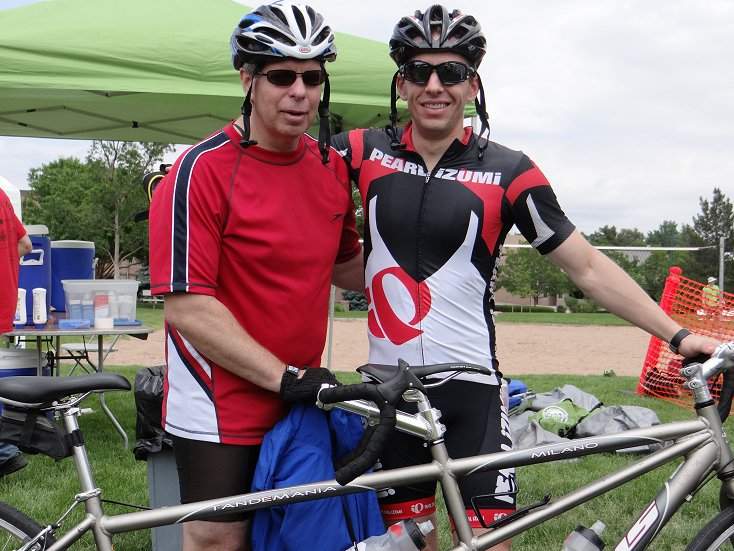 P4P Ambassador Program
Tempted, but still not sure?  Let our "ambassadors" help you decide.  The P4P Ambassadors are experienced cyclists with Parkinson's Disease who understand the unique challenges you face.  They're available now to share their experiences, provide training and ride-day tips, and answer any questions you may have.  You'll be welcomed at the VIP tent on ride day to meet other cyclists with PD as you get ready to go.