Virtual Ride FAQs
June 1-30, 2023
The P4P Virtual Ride debuted in 2020 as a way to

continue the fight

despite the COVID-19 pandemic.  These past few years have seen tremendous success and participation for the P4P Virtual Ride and it is back in 2023, allowing cyclists to support the cause from wherever they are, riding their own routes!
WHY CHOOSE THE P4P VIRTUAL RIDE?
Cyclists from anywhere in the United States or even across the globe can participate in the P4P Virtual Ride!
The 2023 P4P Virtual Ride will encompass the entire month of June!
Cyclists can set their own mileage goals. Some cyclists might plan to complete a century ride (100 miles) or even a double century (200 miles) over the course of the month.
Cyclists have complete control over where, when and how far they ride, and even what they ride! Miles logged on a Peloton, a smart trainer connected to Zwift, or any other type of stationary bike or trainer, will count  right along with miles ridden on dirt, gravel, bike paths, or out on the road.
Every mile counts!  Track your progress during the month of June 2023.
EVENT PARTICIPATION
We will be engaging with participants regularly throughout the month via social media and email. There will be weekly drawings for prizes, community interactions, and opportunities to share your progress and accomplishments. All registered cyclists will receive a weekly newsletter with updates, pertinent information, and other event engagement opportunities. Be sure to check in often; each week brings another opportunity for focused engagement and another chance to win!
Follow along on social media!!
Facebook: Pedaling 4 Parkinson's

Instagram: @P4Pbikeride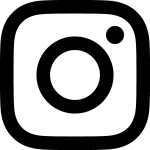 Twitter: @P4Pbikeride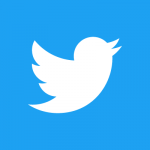 REGISTRATION
Register here. The fee is $25 per person, and registered particpants commit to fundraise for the cause. 
When you register for Pedaling 4 Parkinson's, you're not just signing up for a month-long cycling challenge, you're investing in a brighter future for those living with Parkinson's disease. Your registration fee helps cover the cost of operations, insurance, administration, and supplies needed to put on this virtual event. And the best part? All of our staff are 100% volunteer, so you can be confident that all the money you raise is going directly towards funding Parkinson's research through The Michael J. Fox Foundation. Join us today and be a part of the solution!"
TEAMS
Joining or creating a team enables participants to work together to meet the fundraising and mileage goals! During the registration process, you will have the opportunity to create a new team or join an existing team. If you choose to do so, you will have a personal fundraising page and a team page. If you create the team, you are designated as the team "captain" with access to edit/update the team page information. Each team member's miles logged, and funds raised will count towards your team totals. Donors can also donate directly to the team page or select an individual on the team. Either way, the team totals will increase with the donation.
MILEAGE TRACKING
The Michael J. Fox Foundation has transitioned to a different hosting platform this year, and unfortunately, the new fundraising pages do not have the capability to track miles as in the past. Therefore, please track your miles individually.  You may post mileage updates on your personal fundraising page and we will also periodically send out a call for your mileage totals — via our weekly newsletter and private Facebook group. You can then either email us your total miles (for those without Facebook) or post it on the Facebook group post.

Don't forget that you may post about your miles and rides at any time in the Facebook group and we encourage you to do so! If you have not yet joined the private group, you may do so here.

 

For anyone interested in a more formal way to track your mileage, we've created a Strava Club for the P4P virtual ride. Joining our Strava Club is optional and you may request to do so here.
FUNDRAISING
A fundraising page is automatically set up for each participant upon registration. By default, the fundraising goal is set at $150 and every registered participant that raises $100 or more will receive a commemorative P4P 2023 T-shirt.