Virtual Ride FAQs
June 1-30, 2023
WHY CHOOSE A VIRTUAL RIDE?
The P4P Virtual Ride debuted in 2020 as a way to continue the fight despite the COVID-19 pandemic.  These past few years have seen tremendous success and participation for the P4P Virtual Ride and it will be back in 2023, allowing cyclists to support the cause from wherever they are, riding their own routes!
A virtual ride is not limited to one geographic location; cyclists from anywhere in the United States or even across the globe can participate in the P4P Virtual Ride!
A virtual ride can extend well beyond a single day – the 2023 P4P Virtual Ride will encompass the entire month of June!
A virtual ride is not limited to the length of any defined route; cyclists can set their own mileage goals. Some cyclists might plan to complete a century ride (100 miles) or even a double century (200 miles) over the course of the month.
Cyclists have complete control over where, when and how far they ride, and even what they ride! Miles logged on a Peloton, a smart trainer connected to Zwift, or any other type of stationary bike or trainer, will count  right along with miles ridden on dirt, gravel, bike paths, or out on the road.
Every mile counts!  Track your progress on your personalized fundraising page during the month of June 2023.
EVENT PARTICIPATION
We will be engaging with participants via social media and email. There will be contests, raffles, community interactions, and opportunities to share your progress and accomplishments. All registered cyclists will also receive a weekly newsletter with updates, pertinent information, and other event engagement opportunities.
Follow along on social media!!
Facebook: Pedaling 4 Parkinson's

Instagram: @P4Pbikeride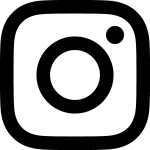 Twitter: @P4Pbikeride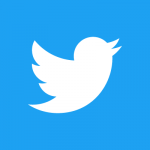 REGISTRATION
Register here.
The fee is $25 per person, and registered particpants commit to fundraise for the cause.
TEAMS
Joining or creating a team enables participants to work together to meet the fundraising and mileage goals! During the registration process, you will have the opportunity to create a new team or join an existing team. If you choose to do so, you will have a personal fundraising page and a team page. If you create the team, you are designated as the team "captain" with access to edit/update the team page information. Each team member's miles logged, and funds raised will count towards your team totals. Donors can also donate directly to the team page or select an individual on the team. Either way, the team totals will increase with the donation.
MILEAGE TRACKING
On your personalized fundraising page, you can report and track your mileage progress in the month of June. Access your page by clicking here then click "log in" (upper right corner) and use the credentials you set up upon registering.
FUNDRAISING
A fundraising and mileage tracking page is automatically set up for each participant upon registration. By default, the fundraising goal is set at $150 and every registered participant that raises $100 or more will receive a commemorative P4P 2023 T-shirt.